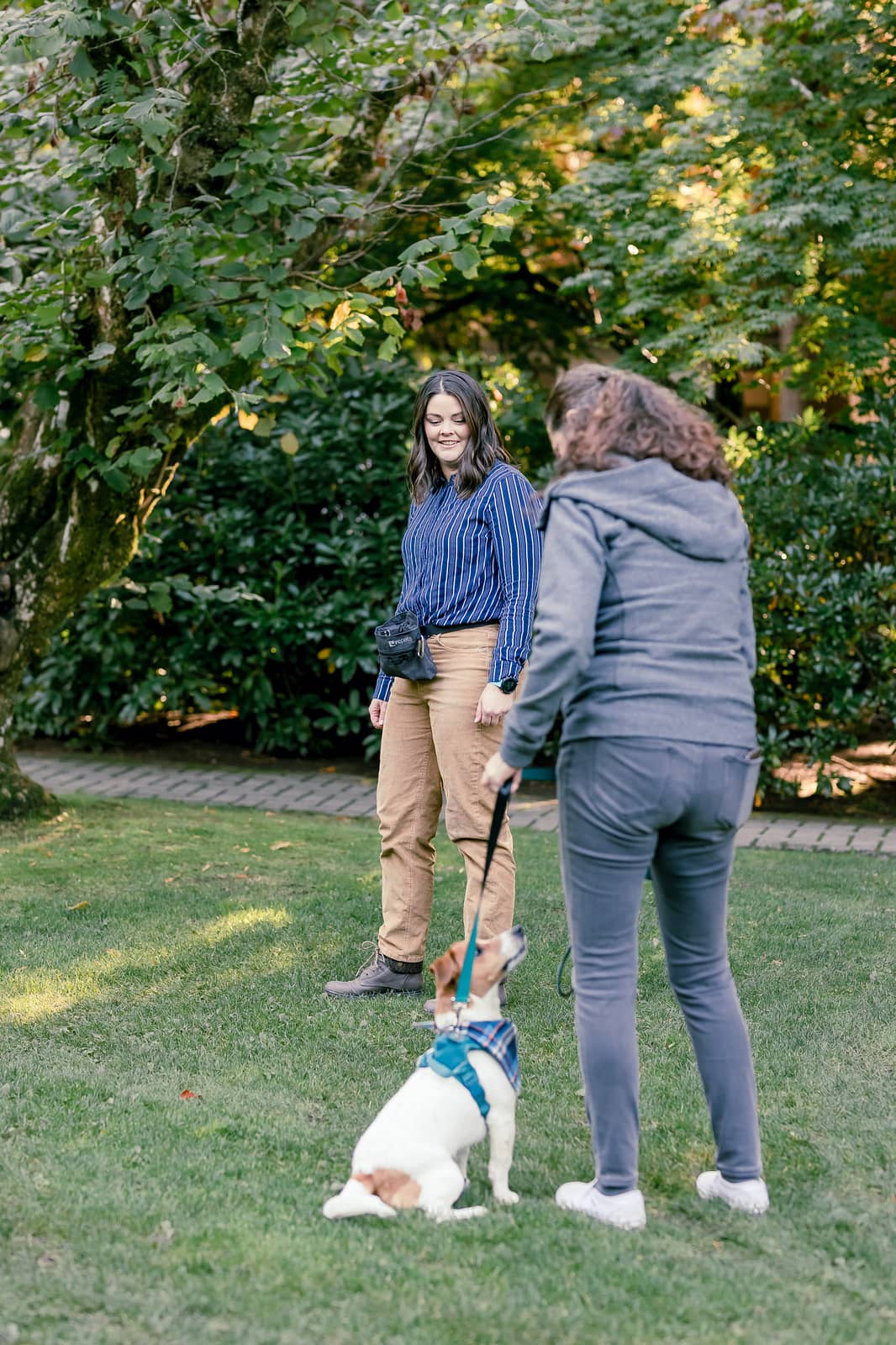 You'd have so much more fun with your dog if they'd listen when it really matters; out in the park, on hikes, at outdoor restaurants. Do you envision them walking past another dog, person, bike, or skateboard WHILE focused on you? Wish they'd come running back to you with excitement even when other temptations are around or people commenting "Oh my, what a great dog!"
You're in the right place for making your training dreams come true then! Distractions are a part of life. No more being embarrassed by your dog not listening out in public or when you have people over.
Busy schedule? Turn some of these lessons into just us 1-on-1 with your dog! We'll polish them up while you're handling dinner and kids. And with 3 years of follow up support, you never have to worry about your dog's training slipping over time.
** This program includes 1 consultation, 10 (1 hour) sessions, and 3 years of follow up support
** This program includes bonus lessons during your three years of follow up support!
** You can also use this program to work with your dog's reactivity or skills other than described above. Focus more on the features of each program than the description